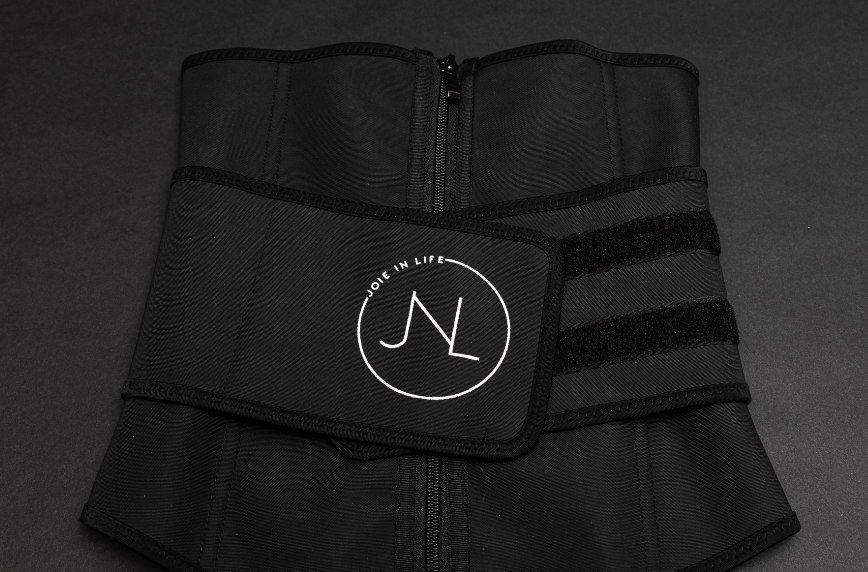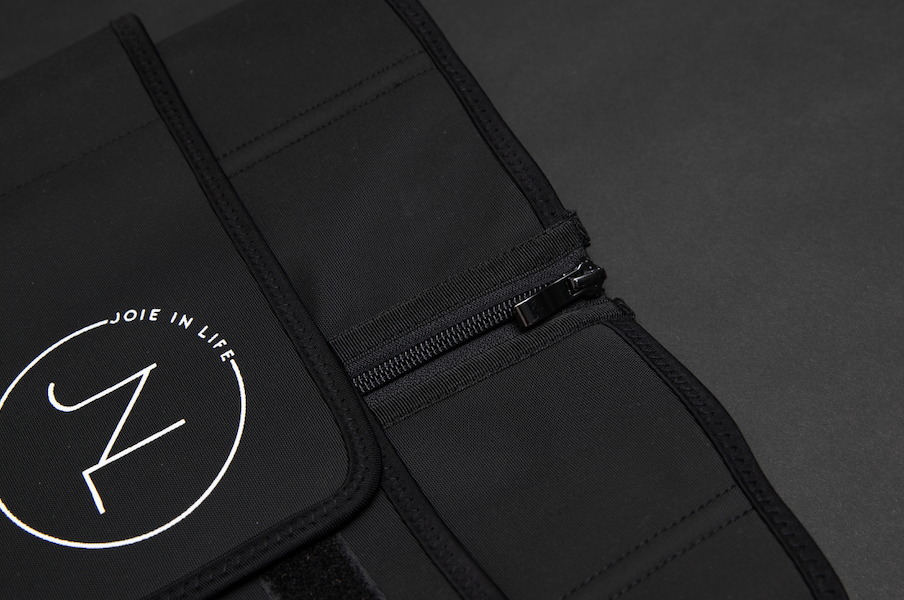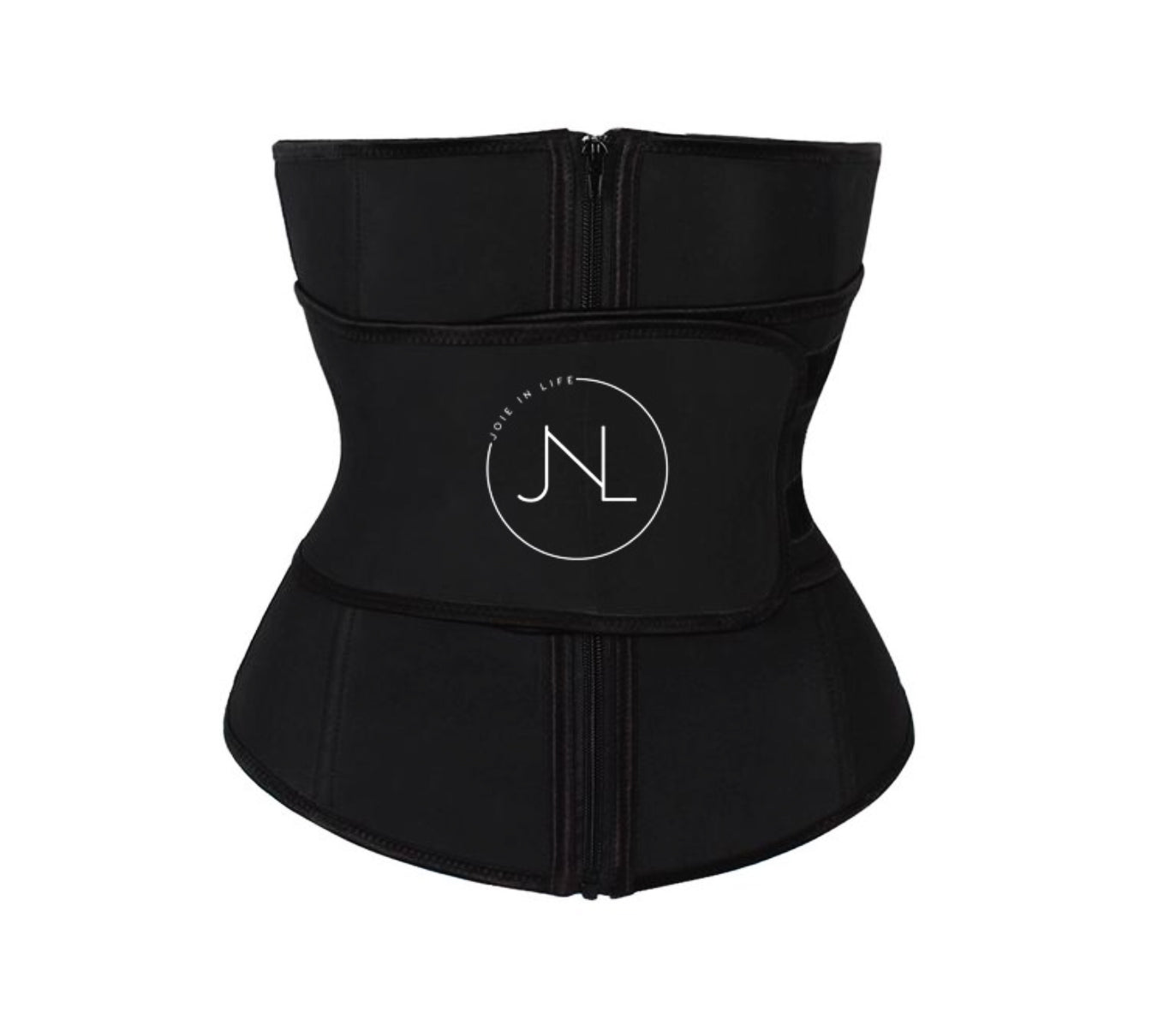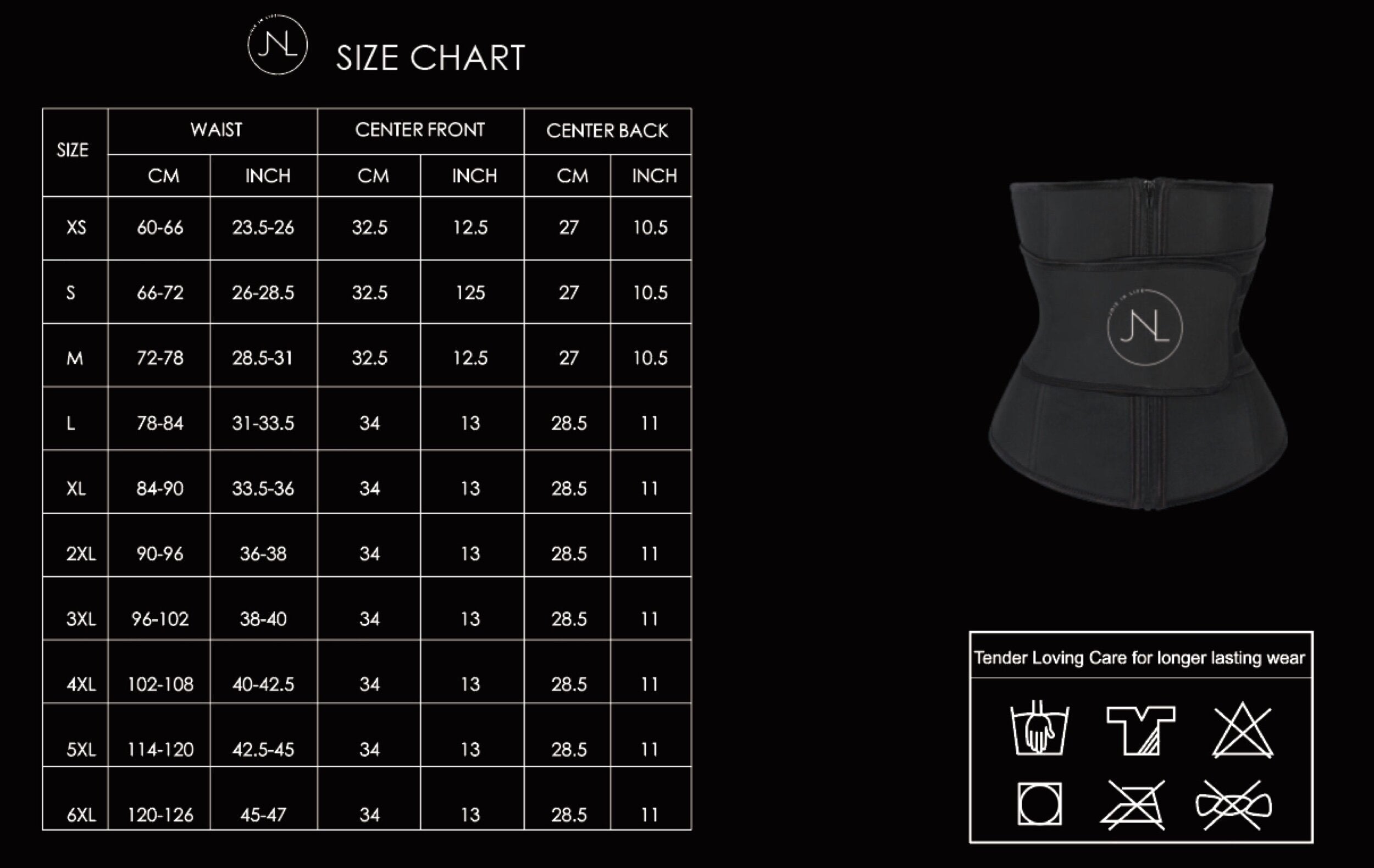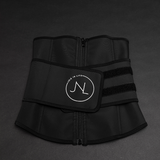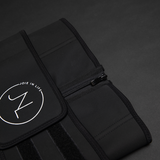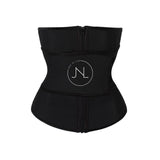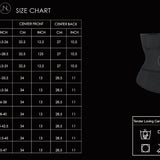 RUNS SMALL. SIZE CHART IS THE LAST PHOTO SLIDE.
HIGHER COMPRESSION & ADJUSTABLE SIZE

Instead of massive hooks used waist trainers, this waist trainer has double-adjustment velcro straps which are easier to put on.

This waist trainer is constructed with Flex-boning technology.

POST PREGNANCY BODY SHAPER

Great garment for women looking to shape their body after giving birth.

BACK SUPPORT

Our waist trainer belt is stretchy in the right places and provides tons of support to your sides and back. If you have lower back issues, our waist trainer functions as a compression binder around the waist offering lumbar support, pain relief, and improved posture.

Four reinforced acrylic bones encased in the rear canvas provide support for your back.

Excellent for back support while working out and/ or lifting heavy weight.

WHEN TO WEAR

You can wear this waist trainer during your workout if you are able to breathe and workout properly. Some people have to work their way up to working out with it on during intense workouts. If you feel short of breath or dizzy please take it off and resume wearing it for light cardio, sauna use, or daily use under your clothes until you are use to it.

IF YOU ARE LOOKING FOR SOMETHING LESS STRUCTURED, OR SOMETHING THAT PROMOTES LOTS OF SWEATING, THEN WE'D RECOMMEND THE WAIST TRIMMER.

The difference between both is you can wear the waist trainer during the day when you're not working out, and the waist trimmer is solely for working out and promotes sweating.

MATERIAL

Latex with Cotton lining

SIZING

Runs small. If you look at the size chart. Look at what size you'd normally be.

Perfect for long torso and/or tall women.

Please take a picture before you start wearing it, and pictures as you see your results.

Don't forget to tag us!

If you noticed that your waist trainer is getting big, that's good news! It's time to go down a size :)

WE RECOMMEND GETTING A NEW ONE AND/OR SIZING DOWN AFTER 3-6 MONTHS.

If for any reason the boning of the waist trainer starts to poke out, please refrain from using it, and email us with a snapshot. This rarely to never happens in production, but if it does, please fill out a return order form on the bottom of the website. This only applies if it happens within 60 days of receiving it.


ENJOIE!
FAQ

What do I do if I receive an item that's damaged?

Please fill out a return form found at the bottom of the website and choose the option "damaged". You will then be given a return label to send it back for a replacement. If the item you ordered is no longer in stock we will email you, and ask if you'd like a refund.

How long does shipping take?

You can look to receive your package anywhere between 3-10 business days, after placing your order unless otherwise stated in the product description.

Can I return my order for a refund?

Unfortunately, there are no refunds. Only store credit.
All waist trimmers, workout accessories / equipment, flash sale & sale items are FINAL SALE. JNL Waist Trainers, JNL Sweat Pants, JNL Sweat Jumper and Activewear are all ok to return for store credit.

Can I return my order for or store credit?

Yes, as long as its within our allowed 14 days for returns. You have 14 days after you receive you item(s). Please READ and fill out the return form found at the bottom of the website.

If for any reason you need the return address: it's as follows:

JOIE IN LIFE ATTN: Returns
120 E 8th St #706
Los Angeles, CA 90014
Shipping

Fast shipping

You can look to receive your package anywhere between 3-10 business days, after placing your order unless otherwise stated in the product description. At the moment we do not offer express shipping.

Who is my package shipped through?

Standard Shipping is limited to the 48 contiguous United States. Shipping addresses in Hawaii, Alaska, APO/FPO, PO Boxes and US Territories will be shipped via USPS Priority Mail. You will receive a shipping notification email with your tracking number after your order ships.

Get in touch

To contact a customer service representative send an email at anytime to info@joieinlife.com and we will try to get back to you within 24-36 hours, if not sooner. If applies, please have your order number included in the email.